Design lovers
Shaping emotions, our exclusive style for your relaxation
Hotel Iris is the result of combining our great passions: design, architecture, and hospitality. Our hospitality concept developed from their union, step by step, with colours, shapes and materials blending to create an unforgettable experience. From the prints in the rooms to the style of the common areas, every detail has been carefully designed to let our guests live and breathe design, creating comfortable and relaxing environments. This has become our EF Style Hotel concept
From project to guest experience
Architect Massimo Broglio and design
The renovation of our Superior rooms was designed and developed in collaboration with the Massimo Broglio architectural firm. Every detail was crafted to fulfill the wishes of a clientele capable of appreciating interior design with a strong personality. Our new Superior rooms were born from this premise, characterized by coordinated colors and large format prints, accessories and specially designed complements. Our aim is to let you experience unique spaces for your holidays in style.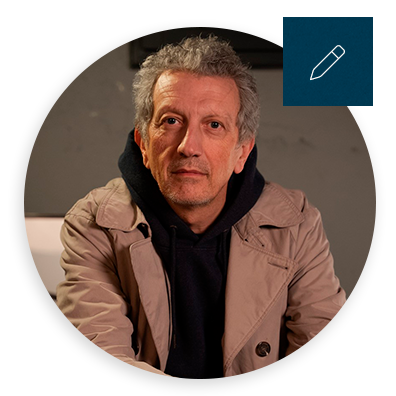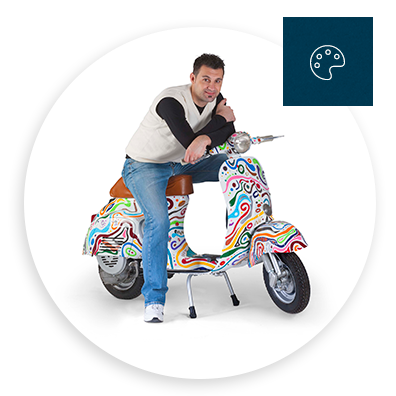 An artist in the hotel
Luca Moretto: creativity transforms living rooms into art
In its spaces, Hotel Iris hosts the works of Luca Moretto, a Venetian artist that we really love. Throughout his career, he exhibited at the Venice Biennale, in Milan, in Montecarlo and also in Russia and China. With his creations and his most famous work, the Vespa Venice on display at the Piaggio Museum, Moretto teaches us that even a poor material such as silicone, usually used to seal and fill, can be expertly used to create works of rare beauty. We are waiting for you at Hotel Iris to admire his colourful, soft and exciting artworks.